STUDENT WORK
NICOLAS HILLS

"VARYING LEVELS"
Using Kyoto's Newtown House by Yukawa Design Lab as a precedent, my project explores the idea of multifunctional uses within what we traditionally consider one floor of a residential space. Yukawa masterfully turns a two story home into a collection of diverse programs imbedded within the transitory architecture.

My work is meant to take this concept and expand it to a greater extreme by progressively widening the gap between first and second floors the further East in the site one walks.

The effect is successful in its ability to harness a diverse range of programs which subsequently gives a unique spatial reaction within each third of the home.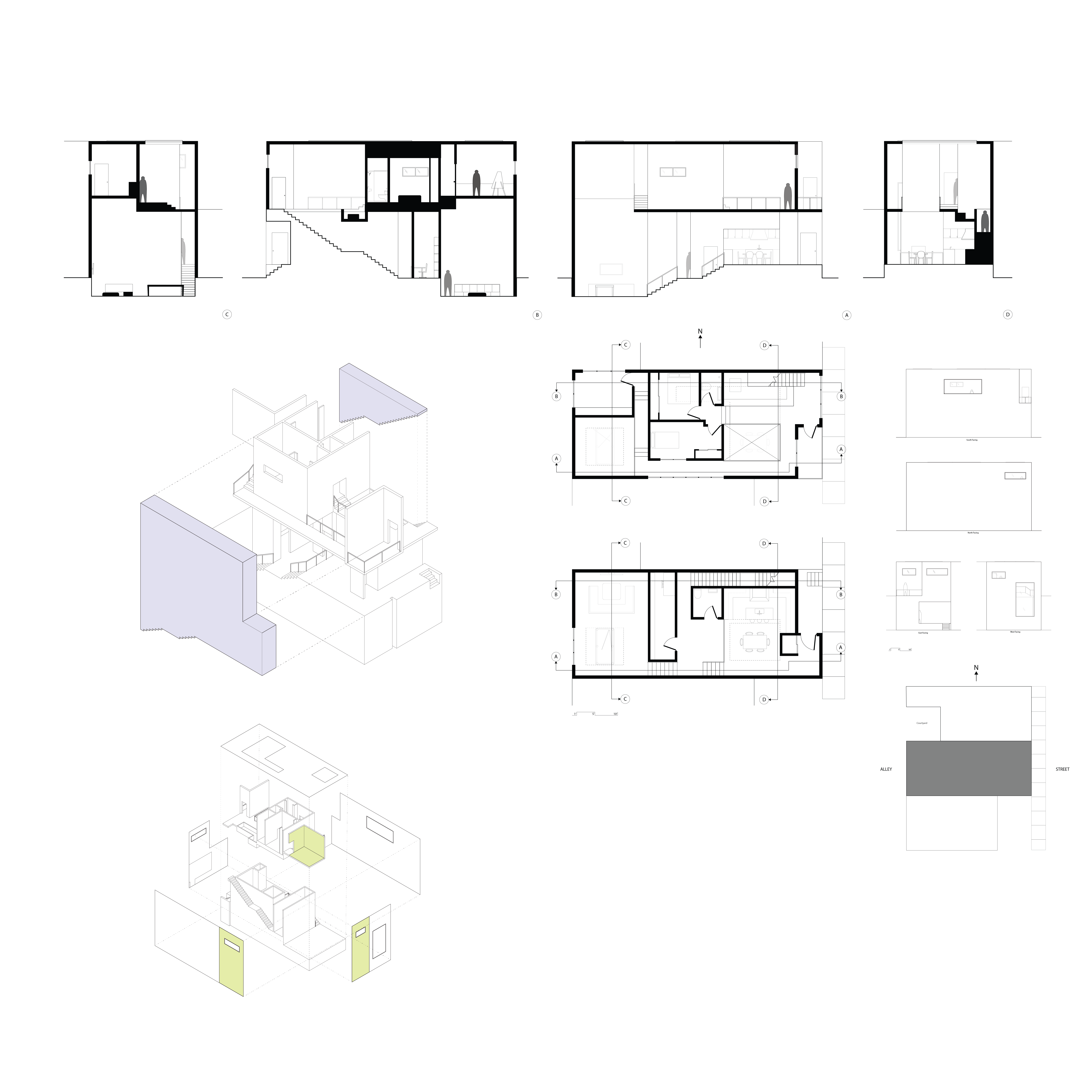 MELISSA HARRIS


ISHAN PAL
JONO STURT

ANCA TRANDAFIRESCU
PETER YI